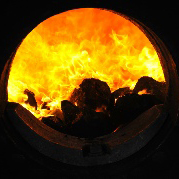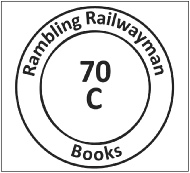 ZOOM Illustrated Talk Dates - 2021
'A Romany Lifestyle'
A look into the past of gypsies, travellers and itinerant workers in the local area in days gone by. The places they made their camps, the work they did harvesting on local farms and market gardens, hop picking and their ways and traditions. It features a host of vintage photographs from David's collection and personal family details of the Baker family of which Geoff is a descendant.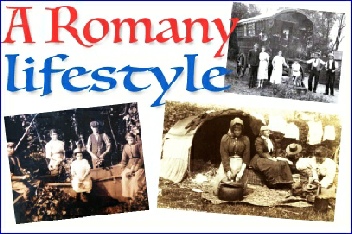 Following the success of ZOOM providing a medium for reaching everyone that wants to attend a talk or presentation without leaving the comfort of their home, David Rose and I will be conducting a series of talks via ZOOM.
There will be a small fee to obtain entry to these illustrated talks and details can be obtained by contacting David Rose via the email below:
davidrosemedia@gmail.com
Once payment has been made (by Bank Transfer), David will email you the Zoom Login and Password instructions.
Details of the illustrated talks coming soon are listed below:
'Dave Salmon - A Man and his Camera'
Dave Salmon took so many photographs during his life and this collection doesn't disappoint. Again they depict snapshots in time where Dave had the presence of mind to capture not only the passing of steam locomotives on the Southern but also other forms of transport.
Dave always carried a camera and would be seen at a variety of events; Guildford City football matches, presentations, carnivals and air-shows. An iconic selection of photographs of Guildford past and present has also been included.
'Railway Accidents and Incidents'
Covers the accidents and incidents that occurred at Gomshall, Chilworth, Shalford, Guildford Tunnel, Guildford and Tongham between the years 1892 - 1976. Detailed explanations of how these accidents occurred and how they could have been prevented.

'When the Railways came to Guildford'
'When the Railways came to Guildford' covers the history of the railways coming to Guildford in 1845 and its impact on the town to the various forms of traction from steam to the diesels and electrics of present day. A tremendous selection of unseen photographs will be included.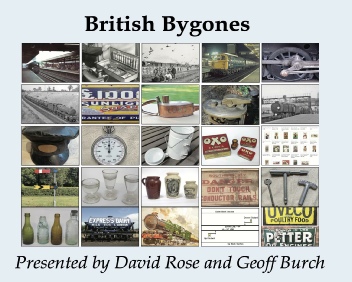 'British Bygones'
British Railways transported so many things in the past; newspapers, coal, parcels,mail, pigeons, horses, cattle, milk and holiday specials all these things now sadly going by road.
During, this illustrated talk, David and I turn back the clock and describe how things were back in those days accompanied with photographs of railwayana and other pieces of social history that David and I have collected over the years.