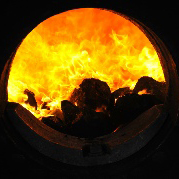 The Ramblings of a Railwayman - 2nd Edition
Following the success of Geoff's first book 'The Ramblings of a Railwayman' published in 2011, the 1,000 copies sold out very quickly! Because of this, Geoff decided to self-publish a Fully Revised 2nd Edition, lavishly illustrated with many previously unpublished photographs kindly supplied by Peter Trinder, the late Dave Salmon and Richard S Greenwood MBE.
Each book has a hand-embossed 'Rambling Railwayman Books 70C crest on the inner cover (with the Author's signature if requested) which will make each one especially unique.
Rambling Railwayman's Recollections
This book completes the trilogy and starts where Geoff's first book left off when on Monday 10th July he transferred to Woking as a Secondman. Geoff continues with his stories following the path of his working life; passing his driver's exam, appointment as Driver at Effingham Junction, driving days at Woking Mixed Traction depot to his appointment to become a Senior Instructor at Waterloo South Side Training School. Following the privatisation of British Rail in 1994, a different career path ensued where Geoff initially became an I.T. trainer with Surrey Police but returned to the railway industry to become Training Design Manager with South West Trains.
Further Ramblings of Railwaymen
In this book, Geoff has written stories relayed to him by eleven of his work colleagues: Pat Kinsella, Dave Salmon, Alex McClymont, Brian Davey, Roger Hope and Eric Hern from his own depot and other men from depots across the Southern Region. Bob Cartwright from Eastleigh, Tim Crowley from Nine Elms, Jim Wattleworth from the IOW and Fratton, Fred Johnson from Salisbury and Denis Turner from Weymouth.
Many of the photographs shown are truly unique as they come from the contributor's exclusive collections.
Only two copies remaining in stock.....
All books are sent in a cardboard cover and bubble wrapped

for added protection.